Welcome to new team member: Dave Yates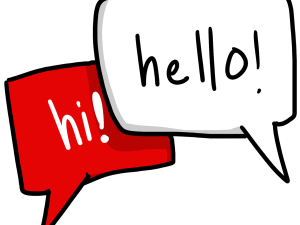 Please allow me to introduce myself – My name is Dave Yates and I excited to say that at the end of March I joined the team at Change & Transformation. I am based sunny South London,  but will be working with clients and partners all over the country. I bring 15 years of experience in organisational change including a PhD.  
I met Ollie Mack a few years ago and, like many people, Ollie helped me look beyond my current focus and coached me through a really challenging but rewarding project. He showed me the bigger picture. 
Two years and a pandemic later, Ollie got in touch for a catch-up and within weeks we were working together, with Laura, at Change and Transformation. 
My background is rather eclectic, but I often start the story around 2008. Ten years late in starting University, but I was fascinated by people, cultures, and group dynamics. Inspired by work in the Architectural school at UCL, I wanted to explore how people make meaning in the places they life and work.  
In 2011 I was awarded funding to explore my interests further and had the luxury of spending a year doing a master's in research methods, and three more on a PhD. As with all research, you go in thinking it is about one thing, and come out the other end thinking it was about something else. For me it was about places and spaces, but really it turned out to be about systems theory and change.  
I am fascinated about how organisations, people, and systems, change yet manage to stay the same. I started to understand the nuances of terms like resilience, but these terms on their own seemed too abstract. I wanted to apply the thinking and theory to real life situations. I wanted to help. 
Nearing the end of my PhD I took a role within the Royal Society for the Encouragement of arts, manufacture and commerce (The RSA), a think tank – I studied communities and housing estates in West London. But by 2015, I shifted my focus as I started working within innovation. I was helping start-ups take their technology to market, helped scale-ups deal with growing pains, and delivered key strategies for new technology clusters.
From there my career took me to larger international corporates and their challenges were often the same: how do we change what we do, whilst still doing what we do to pay the bills? How can we innovate more? How can we help our staff be more autonomous, without losing sight of their direction? Questions echoed in the work that Laura and Ollie have done for years. 
Before joining Change and Transformation I had the pleasure and the privilege to take a role working between two major charities – the Scout Association and the Girlguiding Association. Working between meant having a kind of dual nationality – a member and critical friend to both. Over three years I worked with teams of staff and volunteers to explore collaboration between the two movements, remove barriers to closer working and develop cross-organisational relationships.  
A key breakthrough in the work came when I applied organisational network analysis (ONA) to the membership structure of the two federated charities. This moment of showing the system to itself, brought both insight and breakthrough.  Importantly, it helped us understand communication and bottle necks of effort where volunteers made be overloaded with work.  
The last three years have felt like a perfect training ground for working at C&T. Ollie's coaching approach and skills in facilitation are matched only by his desire to help and his integrity. These values are of key importance to me and the key reason why I joined the team. 
It is exciting to get a grip of some of the team's past projects and understanding of the great partners they have worked with over the years. I know I will be learning lots and helping fantastic clients to adapt and develop through long standing and authentic work.