Management and Leadership Training Course
Looking to further your career or improve in your current managerial role? We will equip you with the tools you need to effectively manage and lead those around you, with impressive results.
Our Fast Track Management and Leadership Training Course combines powerful personal development with practical operational management and leadership knowledge to accelerate your performance at work.
Participants who previously attended our course said;
"I have honestly never attended training/ development that has been as practical and relevant to my job role.  Thanks so much."

" I really enjoyed the coaching element teamed with time to personally think – great combination."

"The best part of the event was the interactivity, the peer support and no death by PowerPoint!"

"The 360 degree feedback has been completely eye-opening and essential.  I'm looking forward to using this in the future."

"I got lots of useful ideas for improving areas of my work – Team Barometer will be used in my next meeting."
What will the course involve?
Three two-day modules spread across three months and delivered by experts working on a national and international level. You will receive detailed 360 degree feedback to enable you to learn how to better manage yourself and others. Click the image below to find out more about the Inspiring Leader 360 feedback report.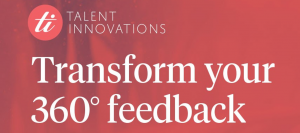 In addition, you will develop the skills to allow you to balance your personal goals and vision with those of your team and organisation. Coaching support will be provided between sessions and you will develop a personalised action plan to take away with you.  Watch this preview on 'motivating teams' by Dan Pink…
 Who else will be joining you?
Other business leaders who want to network and learn from their peers.
How will it help you?
You will learn;
How to manage yourself and others
How to lead and motivate high-performing teams
How to understand, translate and implement strategy
How to develop a performance culture
How to take responsibility for organisation wide results

Application
We insist participants complete an application form telling us what they hope to achieve and how their business will benefit. This is supported by a nominating statement from their line manager.
If you think you might be interested in joining or nominating someone for this course, please get in touch with our team.