Need some more motivation at work?… Here's what it takes!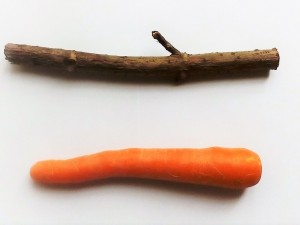 With summer here and the arrival of lighter mornings and evenings, not only have we been feeling energetic here at C&T, but we have been thinking about motivation and "what really motivates us at work".
In his book Drive: The Surprising Truth About What Motivates us, Daniel H Pink examines what he calls "the three elements of true motivation" and you may be surprised to find out that there is no carrot or stick involved. Apparently the old approach of using incentives and forfeits to motivate workers is outdated.
Pink believes that the secret to high performance for the modern challenges we face in our organisations is centred around three fundamental concepts. We need to independently control our actions, develop our learning and see that we are making a difference.
Put simply, his "three elements of true motivation" are Autonomy, Mastery and Purpose. So what does this mean in practical terms?
Autonomy: We all have an innate desire to be in control of our lives and this extends to how we operate in the workplace. Giving employees the freedom to make decisions about how, where and when they work, can help them to approach their workload with a more positive outlook.
Mastery: It is natural for us to want to grasp the tasks that we are faced with. Nobody enjoys failure. At work, people can feel unmotivated when they are unable to master tasks that are too difficult. Yet tasks that aren't enough of a challenge can be equally discouraging. Employers should therefore ensure that employees are capable of achieving what is required of them. They should also set clear goals and give regular feedback.
Purpose. Everybody would like to feel valued at work, whether it's within their department or organisation. No matter how big or small your role is, knowing that your efforts make a difference to daily operations can really spur you on. Employers can help employees to feel part of the bigger picture by telling them that their efforts are appreciated and using uniting language like 'we' and 'our'.
Achieving autonomy, mastery and purpose makes the difference between an average workforce and an outstanding one. It's all about nurturing a positive culture where employees feel like part of a happy and productive team. To learn more, watch this short animation.