Does your team need a motivation boost?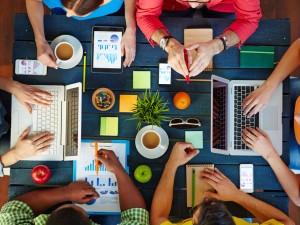 One of our clients has recently asked our advice on how to improve motivation in their team when under increasing internal and external pressures at work. We think this can only happen if you talk about it more.
You won't be able to improve motivation in your own team without talking to them about it, so if you want to start moving your team to a place of higher motivation and higher performance you could try listening carefully to their answers to the following questions:
Tell me about your most exciting experience at work this week.
What things do enjoy doing most in your current role?
Do you consider your current role your ideal job?
Are there any jobs that you would like the opportunity to try, that would also benefit the organisation?
Does working for this organisation give you a sense of purpose at work?
You can discover whether your employees feel motivated by their answers to these questions. If you suspect they aren't reaching their full potential, think about what you might do to help. Do they need more autonomy? Does their role allow them to master new skills? Are they lacking a sense of purpose?
For more on motivation we've been looking at Dan Pink's theory and you can read more about it in our earlier blog here.
If you are interested, you can watch this animation exploring Daniel Pink's theory.