Do you know your Goleman from your Lewin? – Leadership Styles Explained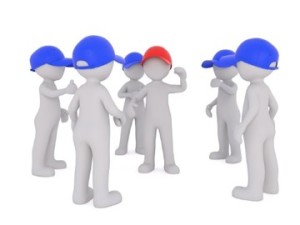 Effective leadership can be like the Holy Grail in so many situations and in particular at work.  That's one of the reasons why there are so many models, books and speakers on the subject.  As you can imagine, we read and interact with a lot of them and draw on many influences in our work.  One of the theories we use most often is Goleman's work on Leadership Styles.  We think it is a good, flexible theory which is easy to pick up.  Have a look at our explanation below and let us know if you agree.
Daniel Goleman first wrote about his six key leadership styles in a Harvard Business Review Article (Goleman. D (2000) Leadership That Gets Results. Harvard Business Review, 3, pp.78-90).  He draws on his ongoing work on Emotional Intelligence as well as research by consulting firm Hay McBer to outline six different styles that individual leaders tend to use.  Goleman suggests that whilst we all tend to have a preference or 'natural approach' to leadership, it may be appropriate to draw on the other styles of leadership according to the situation to ensure that you are truly effective.
The styles he identified are summarised below.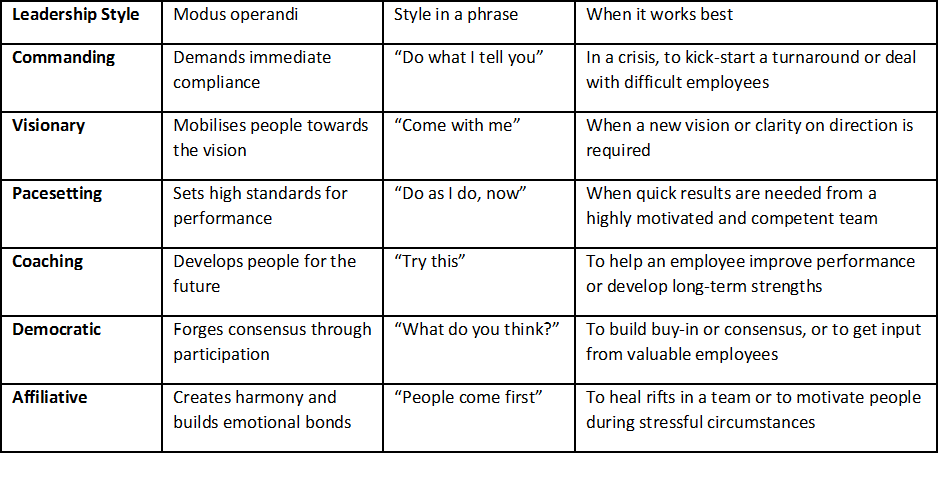 Knowing when to adapt your leadership style to different situations, or perhaps more importantly knowing which style to use can make a massive difference to how your team will respond.  For example if you are trying to build capabilities within your team you may find that the coaching leadership style works best.  Or perhaps you need to set clear expectations to improve performance standards?  If this is the case the pacesetting style is likely to be most effective.
Our leadership development work covers the whole range of services from coaching at an executive level to leadership training courses and developing the leadership capabilities of individuals within their organisation.  To find out more about how we could help you develop in your role, get in touch.