An Interview with Grace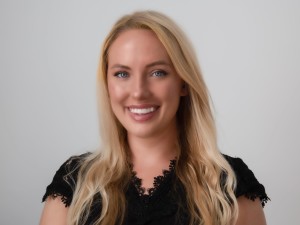 Grace is our social media & marketing executive and has been working with us for the past couple of years now. Grace also runs her own business, is studying for a Business and Marketing Management degree, and is on placement at a college local to her, so she's a busy woman!
Bianca caught up with Grace recently to ask a few questions, let's see what she has to say…


Hey Grace,
Thanks for taking the time out to join us in our latest series! It's great to get to know and hear more from those in each aspect of the business. So, firstly how are you?

I'm good! I've just completed my penultimate year at University of Sunderland and looking forward to a summer break!

Sounds great! We'd love to hear about more about you and what you do, could you tell us a bit about yourself?

I am the marketing executive here at C&T, so I oversee the social media, create our regular content and update our website. As well as that I am currently studying BA (Hons) Business and Marketing Management at University of Sunderland which I'm really enjoying! And as part of my studies, I am also working in marketing at a local college this year. On top of all that I also have my own children's entertainment company which I've had for over 8 years, so I spend most of my weekends dressed like a princess!

Wow, you've got a lot going on! Do you have any top tips for people managing numerous things at once?

Being organised is key. With so many different projects and tasks, I rely on a to do list that I can check off to keep me focused.

Organisation is definitely key, and we know it can be difficult to find the right work-life balance, but with many businesses now offering flexible or hybrid working, and being in control of your own business have you managed to find a balance or is it something you find yourself still working on?

I am definitely still working on it! But flexible/hybrid working really works for me. My goal for this year is to find a better work-life balance and really prioritise my health. At the end of the day, we can't do any work well if we're not looking after ourselves first!


Totally agree, health is wealth! You've been working with us for a while now, having read through numerous articles and spending time researching and learning about the work we do with our clients, what intrigues you the most about our work?

The work the team does at C&T is really interesting to me as I love personal development and I love knowing that there are so many people and organisations who recognise the importance of development! I've really enjoyed learning about other organisations and their work like CPI and the amazing innovative work they do.


We're glad to hear it, has anything stuck with you about what you've learned about our work, or is there anything you've learned and then adapted and taken on in your own ways of working?

As an entrepreneur myself, I've been inspired by Ollie and Laura and how they've built C&T from nothing to this fantastic team who has helped countless people and organisations to achieve their goals and develop themselves.


Oh wow, they'll be thrilled to hear how they've inspired you, that's lovely to hear! Moving on to working in and thinking about the world of social media, what do you love and hate most about it?

I love the opportunities social media brings. Careers and businesses have been created through social media and I love that it allows any one to have access to those opportunities. I hate how addictive it can be! It can be easy to lose time just scrolling through social media.


100%, especially with so many apps available now, it's easy to waste time mindlessly flicking through each one but like you say, also so many cross platform opportunities! What about the marketing side? Is there anything that stands out to you as impressive marketing?

I think it's important for organisations to understand their clients and what they want. You see some organisations try and do what they think is what they should be doing, for example joining TikTok. But is that where their clients are? Is that the content their clients want to see? Focus your energy on the right platforms and the right content.


Yes, client needs are a high priority! Final question, is there anything you're most looking forward to for the remainder of 2023?

I am looking forward to getting back to University this September to complete my final year of study!


Final year, how exciting! September will soon be here. Thanks so much for chatting, Grace. It's been great to hear your thoughts.

Over the coming months, you'll hear more from the C&T team. Make sure you follow us on socials to keep up to date with what we're up to and to see who we're interviewing next!

https://www.facebook.com/changeandtransformation
https://www.instagram.com/changeandtransformation/
https://www.linkedin.com/company/change-and-transformation/
https://twitter.com/ChangeTransform