Coaching at work: It's good to listen!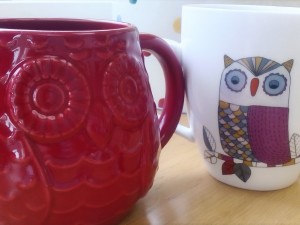 It's widely researched and reported that a Coaching approach to tackling challenges can produce powerful, effective and better long term results.
We've been working with a client recently who wanted to help a group of senior managers to improve their knowledge of Coaching skills and be able to apply these to a workplace setting – in order to help their teams (and peers) achieve more.
A key element of good Coaching is good listening – but what does that mean in the workplace? The learning and insights below were generated through our process of team coaching following an exercise to understand and practice what listening really means in a Coaching context. We think it's a really powerful list of practical hints and tips for listening and being listened to.
Here's an overview of what the group learnt following the exercise in pairs where they took turns in talking through a challenge (Coachee) and listening (Coach).
When we are 'Coaching' someone:
1. We think about where coaching should be taking place and consider that offices will offer more privacy than corridors.
2. We can listen over a cuppa – it's something to hold to make attentive listening easier!
3. We can use body language to show we are listening (i.e. eye contact)
4. Try to just actively listen, without interrupting, for as long as possible. Trying not to respond or ask questions can be hard and uncomfortable at first and it can be difficult to keep quiet when you need to clarify points. However, not offering opinions, asking questions in a neutral way and not jumping in to reassure or solve can help your 'Coachee' come to powerful answers themselves.
5. Tell your 'Coachee' you are going to "really listen" and not respond. You have the chance to carefully consider what is being said and it's easier to listen when you're not worried about questions to ask or how to respond. It can be quite relaxing to have no pressure to speak and you find that there's always more to come out. You hear it all and get the full picture.
When you are being 'Coached' and have been given time to talk:
1. You must explain fully- do not summarise or assume knowledge.
2. The space to talk and think can be quite powerful. Being able to talk things through from start to finish and having space to articulate feelings and challenges without being interrupted can be good for allowing you to get things off your chest. Silence allows deeper thinking and it can be good to talk without having your train of thought interrupted.
3. Gaps in conversations are good for giving time to think and more might come out that's relevant.
4. It can be partly narrative but also reflective, allowing conclusions to be reached quite quickly.
5. It can be difficult to talk without direction and you feel a need for reassurance, which is the usual response.
Next time a colleague or one of your team has a challenge they are asking for your help and advice on, why not try giving them ten minutes over a cuppa where you really listen to them using the hints and tips above.