Learning Leadership Lessons From Our High Streets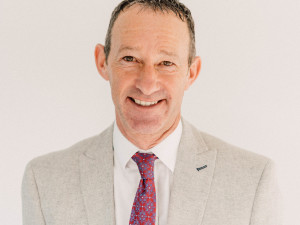 The past few months have seen unprecedented levels of change for how we live and work. Whilst some of this change has felt intuitive and necessary, other aspects have been harder to design and implement, and remain surrounded by uncertainty as we head into a future we weren't expecting.
A recent piece of work by Change & Transformation's newest team member has highlighted that some sectors have actually been dealing with this kind of pressure to change for many years, and those that have done it successfully can now be used as examples for other business areas to follow.
We are delighted that Neil Schneider, former Chief Executive at Stockton Borough Council, has joined us to provide executive coaching and support to our client base. With a national reputation for effective public sector leadership, Neil was asked to contribute ideas to Bill Grimsey's update on his review of High Streets and the particular challenges these important institutions face as people continue to alter the way they consume goods and services.
In 'Unlocking The Potential Of Britain's High Streets', Neil makes the link between focused, direct and brave leadership and the kind of actions that need to be taken to ensure that the High Street can retain its relevance in 2020 and beyond.
You can read the full article on our website here;
http://www.vanishinghighstreet.com/wp-content/uploads/2020/06/Grimsey-Covid-19-Supplement-June-2020.pdf
As a taster, here are just some of the insights Neil offers that all leaders could benefit from as they look to make the critical adjustments required to come out of the other side of the COVID 19 situation:
Lead openly – whilst not everyone needs to know the detail, it's important to share your vision and direction with all stakeholders. This not only helps to inform people and suppress the rumour mill, it also demonstrates a transparency that engenders trust and builds buy-in. Clear communication with everyone you want involved will yield positive results;
Lead bravely – once you have your vision and key objectives out there, keep pushing them. You need to be prepared to stand behind them – even when you're accosted doing your supermarket shopping! Leaders that show belief in the inspiring vision and care personally about it will always be able to generate followers;
Lead differently – one of the biggest mistakes leaders in High Street regeneration make is returning to the old ways and pinning their hopes on doing the same stuff better than their neighbours. Now more than ever it's the time to look past short-term fixes and demonstrate fresh, new thinking to come up with ideas that will improve the customer experience for years to come;
Lead locally – sometimes we get too hung up on 'tried and tested' and 'best practice'. What's good for other places might not necessarily work in your specific context. The work going on to revolutionise Stockton's High Street is decidedly 'Stockton' – making sure that it is something that local people will recognise, relate too and feel comfortable in, helping to generate loyal supporters who will keep coming back.
Britain's High Streets have got no choice – COVID or no COVID they were on a radical path to changing or risk becoming relics that were good for nothing except nostalgia. But the way the best leaders and decision makers have overcome, dismantled or at times just gone straight through the barriers in their way should serve as inspiration to the rest of us as we continue to look for the lessons that can help us all stay 'open for business'.