The power of Action Learning Sets and why we use them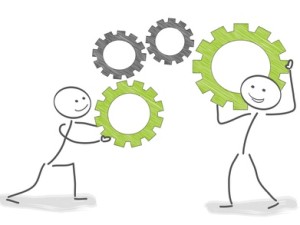 There are lots of tools and approaches we use here at Change & Transformation to support our clients in achieving their goals. Our aim is always to create an unbreakable link between the change our clients want to see and the techniques we use to deliver. That means building bespoke interventions which ensure we deliver as quickly and efficiently as possible. These tools and approaches are often really simple, and might even be widely used, but we think the difference we make is in how we use them and when we choose to put them in place. A classic example of this is the Action Learning Set (ALS). It has probably been ten years since we started using Action Learning Sets regularly in our work, and they provide a simple but powerful platform for growth by bringing together a group to have a facilitated discussion and problem-solving session around a specific issue which is brought to the group by one of the members. This is an approach which works particularly well when the members of the group bring a diverse perspective and experience to the table.
The process is simple but the structure does require some patience and you get much better results when you stick to a plan.
The basic structure is in 5 parts:
1. Explain – One of the participants lays out a challenge which they are currently facing and don't have a good plan to address.
2. Ask questions – Other group members ask as many questions as they can to fully understand the issue.  Even at this stage we often find revelations, as questioning from different perspectives can shed a new light.
3. Pause, reflect and share – Group members share their insight, reflections, experience and knowledge relating to the challenge.  The person who initially shared the challenge with the group remains silent during this section and, in fact, when we run this online we actually ask them to turn their camera off.  That way participants can speak freely and openly and share their full thinking.
4. Decide on Actions – Back to the original presenter, they get to decide what to do next.  They share this with the group.
5. Reflect and report – Finally, the whole group gets to reflect on the process – what worked, what didn't work, what they'll do differently next time.
We're currently using Action Learning Sets to great effect with SMEs in the Tees Valley as part of a government-funded peer learning project.  We also often use Action Learning Sets as part of our leadership development work to allow participants to look at how to apply what they are learning to challenges in their day-to-day working life.  Doing this with other people on the same journey helps really crystalise the learning and increases the chances of long term change.  This is also one of the types of work we do which works well online.
What's your experience of Action Learning Sets?
If you'd like to know more about how we use them, or even try one out, drop us a line and let's talk.